ABOUT US
Finnish tour operator found in 2015.
Over 25 years of experience from the Chamonix Valley.
We aim to give our guests unique experiences and memories & personal service.
We offer accommodation; cozy and high level apartment/chalets, hotels, catered chalets.
We also offer travel agency services, customized group holidays and much more.
Looking forward meeting you and welcoming you to this beautiful valley!
Sari Kupari / Founder and CEO of XC Chamonix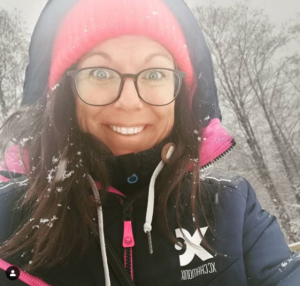 Sari is the founder and CEO of XC activity travel company. Main destinations are XC Chamonix and XC Tenerife. Sari is a happy and adventurous Finn who will welcome you with a big smile! Cross country skiing and downhill skiing are her winter passions. Summer mountain biking, trailrunning, hiking and surfing keep her busy. She has almost 25 years of work experience from the travel industry, from Mediterranean cruise ships to Finnish Lapland. As Canary – and Greek Islands. She is from Finland but mostly worked abroad throughout her career. She has lived in Chamonix since 2015 more or less, but she did her first season 2009. It's fair to say she really knows this place and can answer any question you might have! She guarantees that XC Chamonix will make sure your holiday fulfills your expectations!
Resort manager XC Chamonix
Rest of the team is a combination of passionate mountain lovers. Seasonal staff and reliable partners. Welcome to Chamonix to mee the rest of the team!